Farm News – Autumn
May 05, 2023
Make yourself a cuppa; it's a long one today.
It has been a long time since I shared any farm news with you because my access to the farm has been fairly limited with my surgery and recovery, but the farm drama and delights have been abundant.
The farm is stunning right now. It is in a region of Victoria (Macedon Ranges) known for its Autumnal beauty. Many tourists visit the area in Autumn to drawl over the Autumn displays and awe-inspiring European-style open gardens.
This November, we will have owned the farm for three years, and one thing I have done during this time is to observe the rhythms of the seasons as they play out.
One of the rhythms is the sweet chestnut trees on the property at this time of year. First, they bring forth their luminescent green spiky balls holding chestnuts. And I have taken to pruning big branches to place in the house as displays. I have been inspired by one of my favourite floral design books is 'A tree in the house' by Anabelle Hickson.
Once the chestnuts are ready, the cockatoos come with their cacophony as they ravage the trees. They make such a mess and such a noise. Last year there would be about one hundred of them covering one particular tree, and as soon as I disturbed them, they would take flight and land in one of the large Messmate trees in a far paddock, and then when the coast was clear, they would return to devouring the chestnuts.
A few weeks after the cockatoos have taken their fill, the Crimson rosellas (a bright blue and red native parrot) arrive on the scene, and they clean up what the cockatoos have left on the ground.
And then what is left by the crimson rosellas is absorbed into the ground, where other rhythms I cannot witness occur.
Also, during this time, the pine mushrooms borne from our pine trees are abundant. I am not a mushroom fan, but my husband and some dear friends are avid mushroom lovers, and they wake early to go hunting for the golden delights. And while the coffee is brewing, mushrooms are cooked in butter and garlic and piled onto some sourdough toast.
The Potting Shed
Over the summer, Sue and Russell (the foster parents I arrived with at age fourteen, my final childhood home) visited for a few months, the first time since the pandemic. When I arrived with them at fourteen, one of the ways that we bonded together was through gardening, baking and DIY projects. The DIY projects were basically me designing my bedroom and asking Russell to facilitate my whacky designs. Surely, I wasn't the only teenager to paint my bedroom black and hand-make a huge golden arch in the middle of the room?
Years later, when I bought my flat, Russell and I would spend many weekends fixing, renovating and creating my first home.
I designed. Russell built. Sue was the voice of reason.
When we bought the farm, I knew without a doubt that it would only be complete with me designing and Russell building the potting shed of my dreams. If I were to lay claim to a particular design aesthetic I had in mind, I would say 'the perfect home for a Hobbit.'
In designing and constructing the shed, I wanted to use as many recycled materials as possible. So, we had a great day at a salvage yard in a nearby town, where I spotted (and promptly went over budget for) the most delightful arched window filled with coloured glass. And one day, Sue and Russ surprised me by finding bricks in the old chicken coup and a window for the greenhouse part of the shed.
As I went back and forth from the city to the farm, Sue and Russ moved into the farm and constructed the potting shed. We all laid the floor together, and I was overwhelmed with tears as we got to create together again.
As incredible gardeners themselves, having a piece of Sue and Russell at the farm is a dream come true. We even had a little opening ceremony.
An Invader
I arrived at the farm last Saturday with Emrys and was excited to get some Winter crops into the kitchen garden. In the previous two years, I have trialled produce that is happy to grow and thrive without too much human intervention. So, I was ready with my onions, garlic, cabbages, broccolini, silverbeet and lettuces.
When I entered the house, I noticed that some books had fallen from the bookshelf. "Oh, a mouse has got in," was my first thought. I was not bothered; every Autumn, we have a few mice visit.
Then I looked into the lounge, and one of the two one-meter-high glass vases was smashed to pieces, along with another vase. A lamp had been pulled out of the wall, and animal scat was everywhere.
I then went to the kitchen, and there was broken crockery, more broken glass and two house plants had been eaten down to their roots!
Luckily the pantry door was closed; otherwise, that would have been a whole new level of destruction.
I assumed it was not a possum because the scat was so big; I thought a wallaby had gotten into the house, but I couldn't figure out how. At this point, I called (screamed) to Emrys, who was still outside, "Something has happened!"
Em came rushing in and, being the Aussie, saw the scat and said, "It's a possum, and it has to be here still; I'll look."
I suddenly felt married to a man who was a blend of crocodile Dundee and the late Steve Irwin.
We started looking, and then Em spotted a huddled ball of brown fur on top of a bookshelf in the darkest part of the dining room.
"Poor thing", Em said.
Honestly, I was not yet feeling any warmth toward the possum because I could see my time in the garden slipping away; now, I had to focus on cleaning everything up.
It was around that time that my in-laws arrived for the day. Thank goodness.
With gloved hands, a towel and a cardboard box, my 'Dundee Irwin' went in for the possum. Em had covered it with the towel, and my father-in-law was also on standby. The possum tried to give him a little bite, and Em said, " Oh..he's so scared." To which my reply was (I have video evidence), "It's not empathy time. Get it out of here!"
As a Dare To Lead™ facilitator, I am aware of the irony.
And so, our invader, whom we realised must have come down the chimney, was released into the wild and sat there startled for ten seconds before taking off up the tallest cypress tree.
I had more empathy once it was out of the house.
Conclusion: We must cover the chimney with chicken wire to prevent another similar incident. And if you call your husband a hero now and again, it feels good. 😊
Peonies
Basically, I was seduced into buying more peonies plants, and I have nowhere to put them, as the flower paddock is not ready, but I will get them in somewhere!
So you are now up to date with farm news for this season. May you be enjoying the delights of the season you are in.
As always, I would love to hear your insights, thoughts or musings.
Kemi xxx
If you are a mother, or you have a mother, or you know a mother, POWER may be just the thing right now! ORDER HERE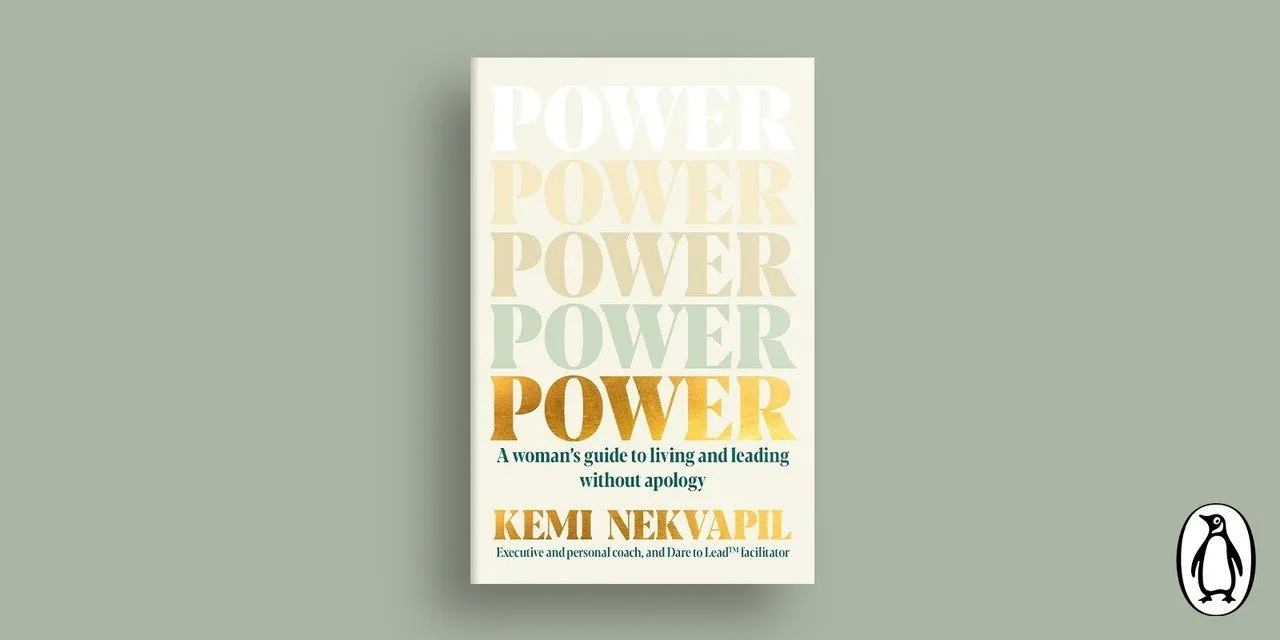 Subscribe for 'Weekly Words' to your inbox